In Bookstores and
at Amazon.com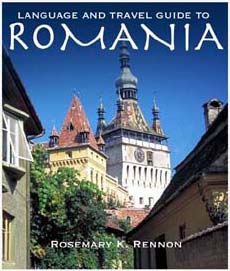 For detailed descriptions, locations, contacts and lodging options for these and other great Romanian activities,
get the new
Language and Travel Guide to Romania, published by
Hippocrene Books.


ad-link

Outdoor Activities
Romania has lots of activities for visitors interested in pursuing rugged adventures in an extraordinary environment. There's hiking, biking, camping, caving, climbing, and skiing in the majestic mountain ranges; or golf, horseback riding, river rafting and parachuting in lush valleys; to fishing and bird watching in the pristine Danube Delta. You can sleep under the stars (beware of bears in the mountains), or have ANTREC set you up with a comfortable room in a country home.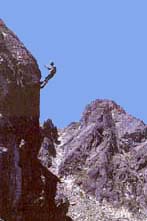 Alpinism/Mountaineering
Bucegi Mountains are the center of Romanian rock climbing. The town of Busteni, at the foot of Caraiman Mountain, is the main access point for the climbing routes of the Bucegi mountains. Caraiman mountain, with the Heroes' Cross atop its peak at 2,384 m (7,820 ft.), has many valleys, paths and recommended routes for beginners. Costila, rising 2,490 m (8,170 ft.) has 150 alpine routes.
Piatra Craiului mountains, reaching 2,238 meters (7,342 ft.) are popular for their beauty, but winter brings heavy snows, cold winds and avalanches, so only experienced and well-equipped mountaineers should venture up during the winter.
Bicaz Gorges, carved by the waters of Bicaz river into the jurassic limestone of the Hasmas massif has the most difficult routes.
Cernei Valley has limestone walls and several routes comparable to those in Piatra Craiului or Postavaru.
Fagaras Mountains, Romania's highest, are popular for summer hiking, but lack large vertical walls like Bucegi, Bicaz Gorges or Piatra Craiului. Severe winter weather poses major challenges requiring complex technical and physical training.
Biking
Romania has outstanding potential for cycle touring and mountain biking. Trail difficulty varies from easy tracks on forest roads to dangerous ridge paths. It's a great way to see the remote villages of Transylvania. Popular areas are Bucovina, Ceahlau and Bicaz Gorge, the Apuseni mountains and the Banat Mountains.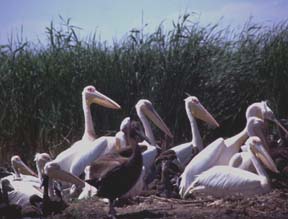 Bird-watching
The Danube Delta is home to hundreds of species of birds from late Spring until mid-Fall, including black pelican colonies, purple herons, spoonbills, ospreys, cranes and cormorants.
Bungee Jumping
Rasnoava Gorges in the Postavaru mountains is the second highest bungee jumping place in Europe.

Camping
From late Spring until early Autumn nature lovers enjoy camping along the many rivers or on Romania's magnificent mountains. Contact the nearest Romanian Tourist Office for a list of licensed camping sites and a camping site map.

Caving
Caving is a hugely popular sport in Romania and there are more than 12,500 known caves in Romania filled with natural riches, including the first Paleolitic paintings found in cental and southeast Europe. Ten caves have underground glaciers. The Apuseni Mountains alone have over 200 caves to explore. A few caves have been fitted with electrific lights.
Fishing
The best fishing areas in Romania are the Danube Delta, with 160 species of game fish; the waters in the hilly areas of southeastern Romania; the central region; and the mountainous waters in Maramures, Bucovina, and southwestern Transylvania. Trout are found in mountain water. Catfish, carp, pike, sturgeon, zander, and sheat-fish live in hundreds of Romania's lakes and rivers. Fishing is permitted year round, except from April 1 until May 31. Every two years, a world fishing cup is organized in Sarulesti, near Bucharest.
Golf

Lac de Verde, a deluxe private golf club in Prahova country, is the the first official golf course in Romania, in accordance with PGA standards. The 9-hole (par 32) course sits at 700 m (2,300 ft.) altitude. Equipment rental is available.
In Bucharest, the Diplomatic Club offers a 9-hole golf course and driving range, classes and bag rental, plus two swimming pools, tennis courts and basketball & football facilities.
Pianu de Jos golf course in Alba County has 9 holes over 35 hectares (86 acres); equipment rental available.
Hiking
Romania's mountains and nature reservations have hundreds of great hiking trails, from rugged and challenging to easy day walks. The routes reveal rare species of flora, glimpses of mountain animals and spectacular vistas.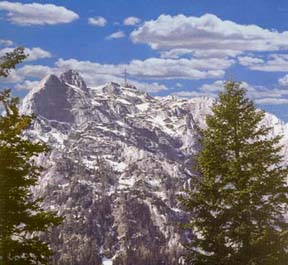 The Apuseni mountains are home to the limestone Turda gorge and several cave systems, subterranean rivers and igneous mountains. Flora and fauna include bears, wolves, eagles, chamois and many endemic plant species.
The Fagaras are a favorite of local hikers for their wild ruggedness, glacial lakes and stunning views, but can be dangerous; only experienced, highly-skilled hikers should tackle them. Early and severe winters allow only a two-month hiking season. Few cabanas or campsites mean camping in the wild may be necessary.
The Retezat mountains have more than 80 high, rocky peaks and over 100 glacial lakes, unique mountain flower and plant species, as well as bears, lynx, and chamois. It has Romania's only National Park and a biosphere reserve.
The Piatra Craiului Mountains have the greatest bio-diversity and their white peaks present a gorgeous Carpathian picture. Brasov lies below its eastern ridge, with a funicular running up Mount Tâmpa.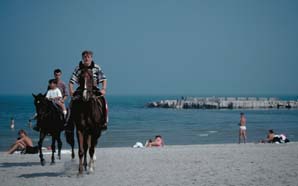 Horseback Riding
You can ride on mountain roads, secluded paths or at the beach. Romania's National Committee for the Equestrian Tourism (CNTE), trains specialized guides for equestrian tourism. All equestrian centres offer trips on horseback or by carriage, and riding lessons. Overnight trips offer tourists lodging in a local guesthouse, under a tent in camp by the horses, or sleeping under the open sky.

Hunting
Romanian hunting offers both big and small game. Big game includes brown bear, wild boar, roebuck, chamois, wolf, and lynx. Small game are the birds (pheasant, grouse, gees, ducks), and hare. Hunting tariffs vary depending on the species
Return to top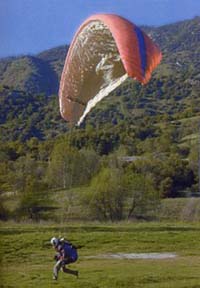 Parachuting
Romania has over 40 places for parachuting. Most popular are the Bucegi mountains, the Hasmas mountains, the Apusenis, Vatra Dornei, and the areas along the northern seacoast. Parachuting in Romania requires a valid pilot licence. If using your own equipment, it must have an ID certificate and a paper issued by the Romania's Airclub.
Paragliding
The Northern slope of the Bucegi and Postavaru mountains, as well as several other ranges such as the Parang, the Rodna and the Ciucas, provide best conditions for taking off downhill paragliding.
Rafting and Canyoning
Rafting on fast mountain rivers can be organized in Mures Valley and Olt Valley, on the Nera and Crisurile rivers, the Dambovita, or the fast Bistrita. Good places for canyoning are the Piatra Mare Mountains, the Rodna and the Cerna Mountains.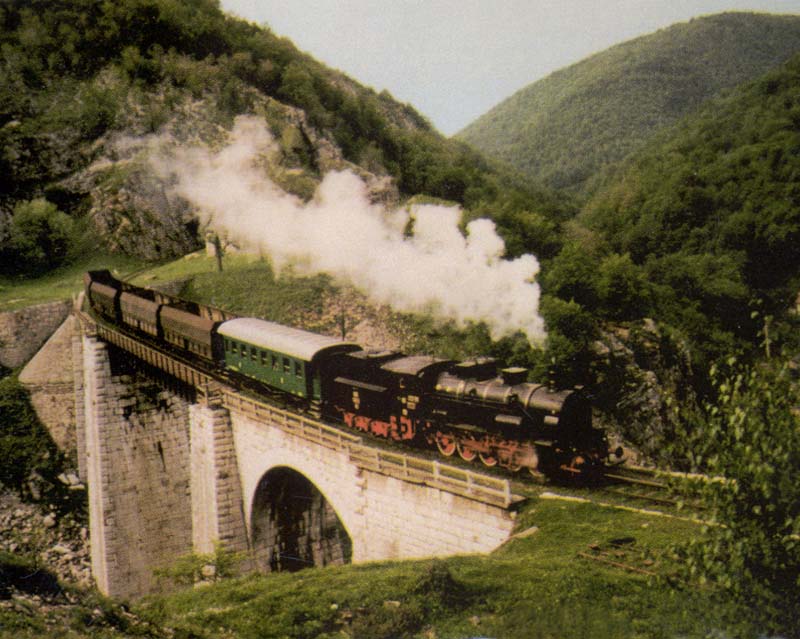 Narrow-gauge Railway Riding
Vaser Valley The narrow gauge railway in Vaser Valley is one of the last remaining forestry railways in Romania, and the only one still hauling timber down from the forests. It runs 43 kms through the valley, carrying the wood and loggers back and forth from Viseu de Sus to Coman, near the Ukranian border.
You can also ride the steam trains through Transylvania. Ronedo offers a 7-day History and Steam tour from Bucharest and includes Piatra Neamt, Bucovina's monasteries, Sighisoara, Sibiu, a steam train ride to Fagaras, Brasov, Bran and Sinaia. Another small train trip offers a picturesque route from Târgu Mures to Band that crosses an iron bridge over the Mures river, Cenan lakes, Moresti archeologic site and Santioara Hunting Reserve.
Skiing & Snowboarding
Romania has many terrific places to ski in the Carpathian mountains.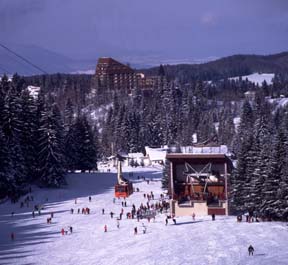 Prahova Valley has four famous ski resorts.
Sinaia has ski tracks up to 2,000 m (6,562 ft.) altitude in the Bucegi mountains, for both advanced skiers and beginners.
Azuga is the newest ski resort in Prahova Valley, at the foot of the Baiului Mountains, with two medium-difficulty slopes at 561m (1,840 ft.) and 801m (2,628 ft.).
Busteni, at the base of Caraiman Mountain, claims to be the best place for extreme skiing with 11 trails, cross-country skiing, snowboards and night skiing. The Busteni-Babele car-lift goes to 1,238 m (4,062 ft.).
Predeal, between Postavaru and Piatra Mare mountains is the most poplular ski resort and offers both daytime and nighttime skiing.
Poiana Brasov, at the foot of Postavarul mountains near Brasov, has great snow conditions and 13 tracks for beginners and professionals, plus cross-county trails and snowboarding.
Vatra Dornei, in the Bistriti mountains is one of the best winter sports resorts in northern Romania at an altitude of 800 m (2,625 ft.) – 1,300 m (4,265 ft.).
Borsa is in the Rodnei Mountains in eastern Maramures. Slopes rise 1200 m (3,937 ft.) - 1500 m
(4,921 ft.), are medium difficulty and have a 50 m (164 ft.) high natural ski jumping hill.
Paltinis, at 1,400 m (4,593 ft.) in the Cibin mountains, has the best conditions for skiing and snowboard, as well as randonee in the area.
Stana de Vale in the Apuseni mountains and Semenic in the Banat mountains smaller resorts in western Romania. They don't have the modern infrastructure of other resorts, but offer good skiing and beautiful nature.
More skiing facilities are found in the the Apuseni mountains, Sugas near Sfantu Gheorghe, and Harghita Madaras and Izvoru Muresului in Harghita County.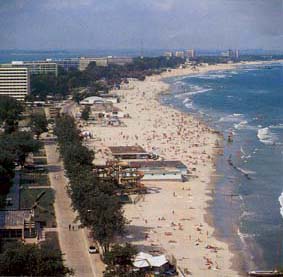 Water Sports
The Black Sea offers all manner of water sports. Mamaia has eight designated water sports zones on its freshwater Lake Siutghiol and the sea for parasailing, jet skiing, water biking, scuba diving, sailing, tube riding, waterskiing and windsurfing. The other resorts along the seaside offer similar water sports activities.
Return to top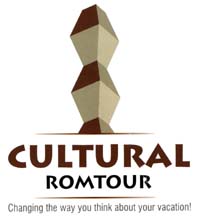 www.CulturalRomtour.com



RoNTO
Romanian National
Tourist Office
New York City
www.romaniatourism.com