In Bookstores and
at Amazon.com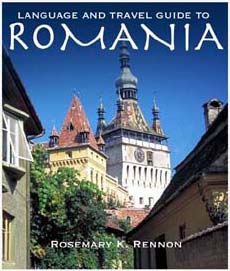 Learn more about Romania's people, their history, their cultures and traditions in the new Language and Travel Guide to Romania
published by
Hippocrene Books.





adlink
The People
Romania has 22 million people, 89.5% of whom are Romanian, 6.6% Hungarian, 2.5% Roma or Gypsy, .3% Germans, .3% Ukrainians, .3% Turks, .2% Russians and .3% all others. Religions represented here are: Eastern Orthodox 87%, Protestant 6.8%, Catholic 5.6%, other (mostly Muslim) 0.4%. The country has a very high 98.4% literacy rate.

The Romanians
Romanians are descendants of two ancient peoples: the Dacians and the Romans. The Dacians were the original inhabitants of this rich land, but in A.D.106 the Emperor Traianus crossed the Danube river and conquered the territory for Rome. Many Roman soldiers remained there and intermarried with the Dacians, creating a new mix of peoples who were called Romanians. The Romans' Latin language was adopted and evolved into today's Romanian. (Traianus's Column in Rome was built by the emperor to commemorate his great victory over the Dacians).

The Minorities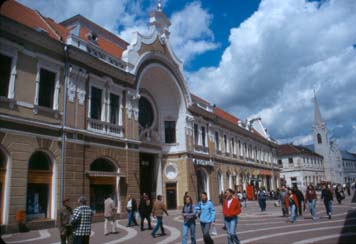 Hungarians (Madyars) 1.4 million - the largest minority - reside mainly in Transylvania, especially in Cluj, Miercuria Ciuc, Oradea and northwestern border towns for centuries. Romania gained control of the region after World War I.
Germans 66,000, The first Saxon colonists came to Transylvania in the 12th century and built many beautiful cities such as Sibiu, Sighisoara, Brasov. In the late 18th century Swabian Germans from southern Germany settled the southwestern Banat region when Transylvania and Banat were still part of the Austro-Hungarian empire. Unfortunately, most fled back to Germany to escape Communism or left after the borders reopened in 1989.
Turkish 56,700 in Dobrogea province near the Black Sea coast; mostly Roumelian Turks (from former Ottoman territories in the Balkans) and Tatars (from the Crimea). The majority live in Constanta.
Ukrainians 64,000, live in the northernmost region of Romania, near its border with Ukraine; reknown for elaborately painted Easter eggs.
Russians 36,600, called "Lipoveni" (from Leipzig), live mainly in the Danube Delta; traditionally fishermen, and masters of the intricate maze of canals in the Delta.
Serbs 23,000, in Banat province, in and around Arad and Timisoara.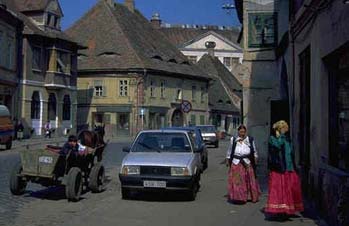 Roma (also called Tsigani and Gypsies) 500,000 live throughout Romania and have representation in Romanian Parliament, but still have their own Emperor and King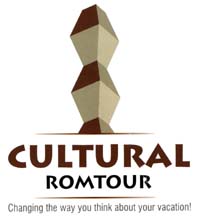 www.CulturalRomtour.com

www.NicolaeBooks.com